Transforming Businesses with custom Automated Solutions
Creating cost-efficient solutions to get your organization projects done in time and
budget with our unmatched experienced developers and test-experts
Transforming
your vision into

At the core of every business' success is its operations. Operations facilitates internal processes like procurement management and external processes like customer service and support. We understand that streamlining your operations can positively impact your business' performance in service delivery and customer satisfaction. That is why we're here to help you streamline your business operations and processes through automation.
We can help you automate your business processes and operations. This can help in freeing up employees time, optimize resources and improve your efficiency. Business Automation tools and processes can help you achieve more in a shorter amount of time. This can also lead to improved customer service.
Business Automation can also help reduce costs, increase accuracy, and improve the quality of your services. In addition, automation can help you reduce paperwork, improve accuracy and reliability, and reduce risk. As a result, you can achieve greater business success and growth.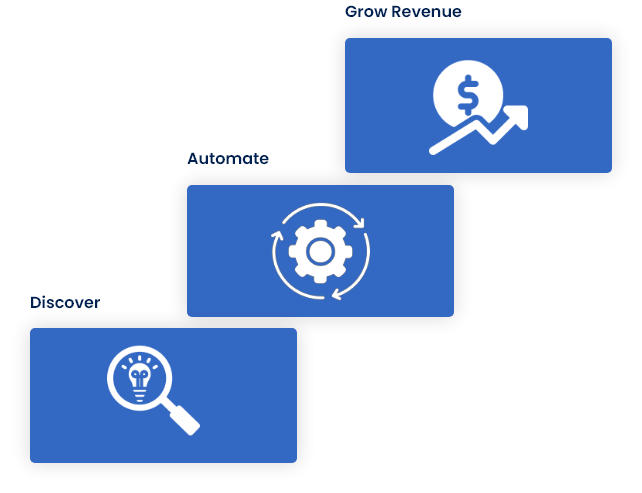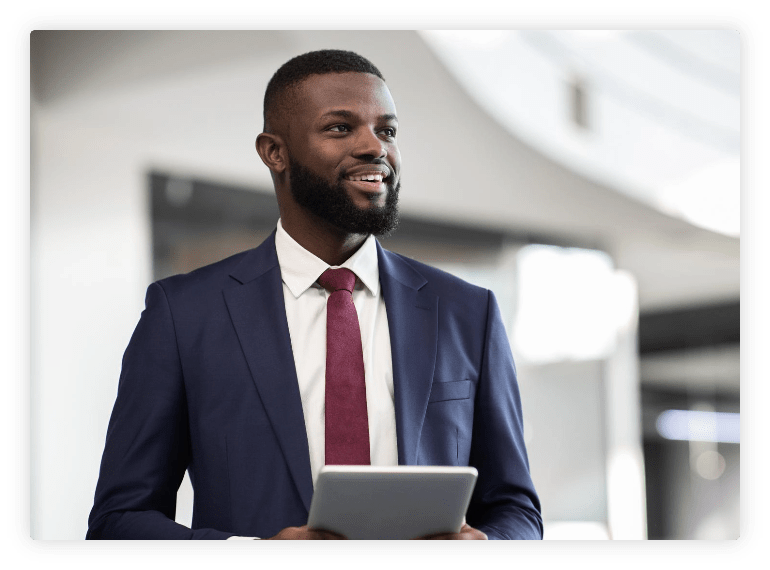 Over the years, we've built a reputation for excellence and a deep understanding of our client's needs. Today, our goal is to become a world-leading digital innovator. We strive to create great experiences that make our customers' lives and work easier. That is why we came up with this 3 step approach to help your business achieve growth through automation.
In this phase of our approach, we make an assessment of your various processes and prioritize those that need to be automated.
After our discovery session, we then get to work and automate the process that are key to your business operations.
With your manual and repetitive processes automated, relax and watch your revenue soar with improvements in your operations.
To help organizations achieve maximum success through business automation, here is a list of our automation services that we offer: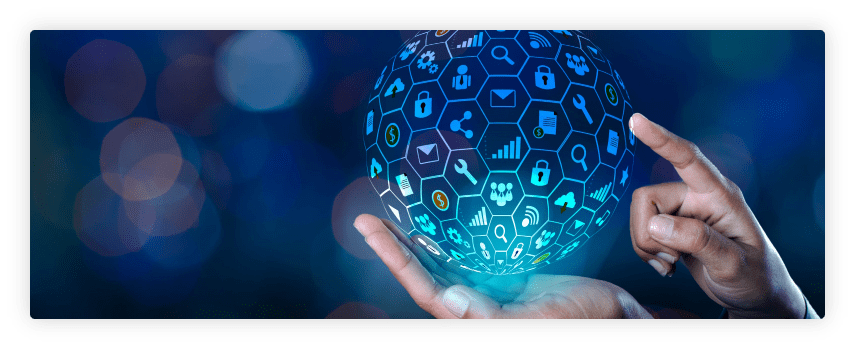 Specialized Industries we serve
Unleash the power of automation in your business

Finance
Finance automation helps increase productivity, reducing costs and improving customer and employee experiences.

Oil and Gas
Maximize the operational efficiency in the Oil and gas industry by improving the experience with automation.

Insurance
Discover how custom automated solutions can help improve insurance operations and help reduce costs.

Manufacturing
Deliver more value to customers through smarter automated processes in manufacturing operations.
Discover limitless
opportunities with
Business Automation
Request a free Discovery Session or Training to emphasize the importance of leveraging technology to improve your business operations and achieve greater success.
Explore more of our automated solutions here: