Digitally Transforming Businesses
Businesses all over the world have entered a period of transformation marked by rapid and simultaneous change. As a result, businesses must adapt to the change in order to assist their customers in transforming. With this strategy in mind, our products were created to leverage technology to drive innovation and reshape our clients' business models, enabling production and personalized consumption.
System Access Request

SARe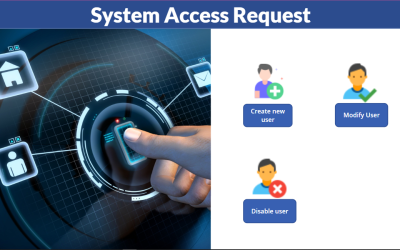 The System Access Request Application is for the management of employees access to organization systems such as clock in/out, email, and internet systems.
The app enables users to remotely request enrolment of new employee  on company system access.
HR & Managers can easily approve enrolment of new employee on organization systems. Existing users can ask for user permission or elevation rights.
Key Features:
Request new profiles remotely
Web and mobile displays
Instant Notifications
Intuitive and User friendly
Key Benefits:
Request new profiles remotely
Web and mobile displays
Instant Notifications
Intuitive and User friendly
Interactive Dashboard
For custom automated solutions for your business, book for a free discovery session